Healthy Titans
Access to Albee Strength and Fitness Center. Prices are for the academic year (Fall and Spring Semesters)
Access to Albee Fitness & Strength Training Center plus unlimited group exercise classes! Prices include access to the Albee Pool and allow for access during both Fall and Spring semesters (2022-2023).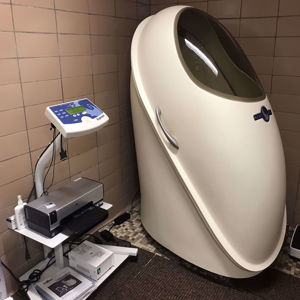 The Bod Pod is a gold standard body composition assessment. Perfect for those interested in weight loss, sport and performance, body composition change and more! Bod pod results can also be be used to provide a more accurate calorie estimation based on your lead body mass.
To schedule your Bod Pod or Nutrition session, contact Kate Harrell at harrellk@uwosh.edu after you have purchased your service.